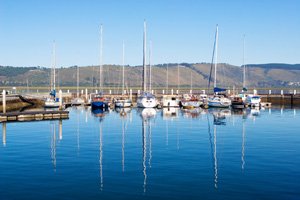 In Europe, the cold, the rain, the low temperatures and short sunny periods do not encourage travelling. The better destinations include the ski resorts in the Alps and the Pyrenees (France, Switzerland, Italy, Austria and Spain) or for those who feel the cold more Andalusia still has reasonable sunshine.
In Asia the season is still favourable for visitors! Thailand, Vietnam, southern China (the north however can still be icy at this time), Burma and India are still sunny with reasonable temperatures and less tourists during this time.
In Africa the north is still cool, good for discovering the Sahara but not recommended for those wishing to visit the beaches. Towards the south, in Kenya, Tanzania or South Africa, the high season is starting but with a risk of excessive heat on the east coast.
In America, we would suggest Central America, South America and the Caribbean (for example: Mexico, Brazil, Venezuela, Argentina and Chile). The U.S. deserts are still pleasant at this time before the scorching summer heat arrives.
Our choice
For skiers, the French and Spanish Pyrenees have plenty of small family ski resorts with good snow and reasonable prices even during the festive season.
Southern Australia will certainly satisfy those with a taste for adventure down under as it's entering its summer season. The ideal time for surfing, swimming and meeting the koalas, emus and opossums, not forgetting the famous laughing kookaburra.
Between those two destinations we find Senegal; a stopover warmed as much by the weather as the smiles and sunny dispositions of the people.