WHERE TO GO IN MARCH?

In Europe, the cold is still present; drizzle is alternating with sunny periods. The beginning of spring can be a good time to visit countries towards southern Europe: Rome or Tuscany in Italy and Barcelona in Spain could be considered at this time. Maybe though you would prefer to profit from the last snows of winter for some skiing in the Alps before families arrive for the spring holidays.
In Asia, the summer monsoon season hasn't yet started in India so this is a distinct possibility right now. It's also a great time to go trekking in Nepal with lovely sunny weather. You could also consider Sri Lanka or Vietnam for a visit in March.
In Africa, it's the right time to visit the south of Egypt, from Luxor, where you will not be overcome by the heat. Northern Africa is still a little cool at night so check that your hotel has its heating on which is not always the case. Senegal, the Ivory Coast and the Cameroons have very pleasant temperatures at present.
In America, it's the high season for Florida where the weather is hot and dry, of course this means it is also a very popular place right now too. Now is also an excellent time to visit Cuba, currently experiencing its dry season, as are the French West Indies where you can enjoy a pleasant swim in the warm sea. In Argentina, Patagonia in March has very pleasant weather however be careful of some very high winds at altitude.
To be avoided:
Kenya currently almost invisible under heavy rains, Reunion which has a tendency for hurricanes right now and Canada where you will be splashing through melting winter slush and annoyed by mosquitoes waking up for springtime.
Our choice
---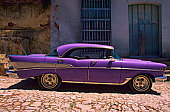 Those who enjoy city life and museums will thoroughly enjoy spring in Florence, Italy or the shady streets of Seville in Spain.
India and Cuba are great destinations if you are looking for something outside Europe's 'old world' atmosphere.
Senegal is also a great choice right now with pleasant average temperatures of 27°C.
You can finally go diving or just relax in the Maldives where it is still the dry season where temperatures hover between 25-30°C, ideal!

The best travel destinations in march:
---
In this table are the best travel destinations for the month of march. The global note of each has been uniquely calculated according to climate data, rated according to the most sunshine and least rainy days but doesn't take into account local touristic specifics such as festivals, events etc that could make travel here especially interesting at this time.
---