WHERE TO GO IN JULY?

In Europe, it is the holiday period for many countries: This of course corresponds to the better climatic conditions for this part of the world but it also results in a general price increase. For sun seekers, the south with its lovely beaches will certainly satisfy their requirements although in fact the weather throughout Europe is generally sunny so making travel very pleasant at this time, even in the northern areas. It is especially the right time to visit Iceland where the temperatures vary between 8°C at night and 15°C during the daytime which is gradually increasing to 20 hours in length!
In Asia, Indonesia stands out as the best destination at this time with an equatorial climate tempered by the sea breezes. Lots of sunshine here during this month despite intermittent light rain during the evenings and nights. Temperatures are just about ideal between 25-30°C. Java in particular is lovely at the moment, not excepting Bali of course with its micro-climate. However, it is at this time that the tourist season is in full swing so you will certainly not be alone!
In Africa, Mauritius could be a good choice now as temperatures are still mild, even a little cool at night, and the sky is clear despite occasional showers and a freshening breeze that is most welcome at times. The same is true for Madagascar where the dry season continues for now with an average daytime temperature of 28°C, nights are a little cooler with temperatures of around 15°C. Concerning northern Africa, Essaouira on the Atlantic coast of Morocco is very pleasant at this time, like Agadir, despite frequent fog and some strong winds.
In America, Peru and Bolivia are great destinations during July as the rains have stopped giving way to lovely sunny days although it is still a little cold but dry and clear at altitude. It is definitely the right time to visit the National Parks in the USA such as Yosemite, where you can climb, even to high altitudes, without worrying about really cold temperatures.
To be avoided:
Louisiana, too hot and humid, Senegal, where there are heat waves at present accompanied by heavy downpours which are just about guaranteed to spoil your stay. Asia in general is also to be avoided at this time as it is still the monsoon season there.
Our choice
---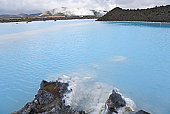 Corsica is perfect right now for those looking for paradisiacal beaches with turquoise water, although close to mainland Europe it will feel like you are on the other side of the globe!
It is a great time to discover northern Europe, particularly somewhere such as Iceland where the sun does not set during this period.
For those wishing to go down under, Australia is great right now. The sea may be a little cool for swimming but the weather is still very pleasant and you could even go skiing in the south where it is right in the middle of its winter season!
The best travel destinations in july:
---
In this table are the best travel destinations for the month of july. The global note of each has been uniquely calculated according to climate data, rated according to the most sunshine and least rainy days but doesn't take into account local touristic specifics such as festivals, events etc that could make travel here especially interesting at this time.
---